This prototype was the first of its kind (full batch RO with a flexible bladder). In this prototype, the bladder and the membrane element were placed in the same vessel, showing this could be done for future prototypes. Batch RO energy models were validated within 2.7% (hydraulic work only). Salt retention and permeate backwash were measured and modeled. This work concluded with a techno-economic analysis.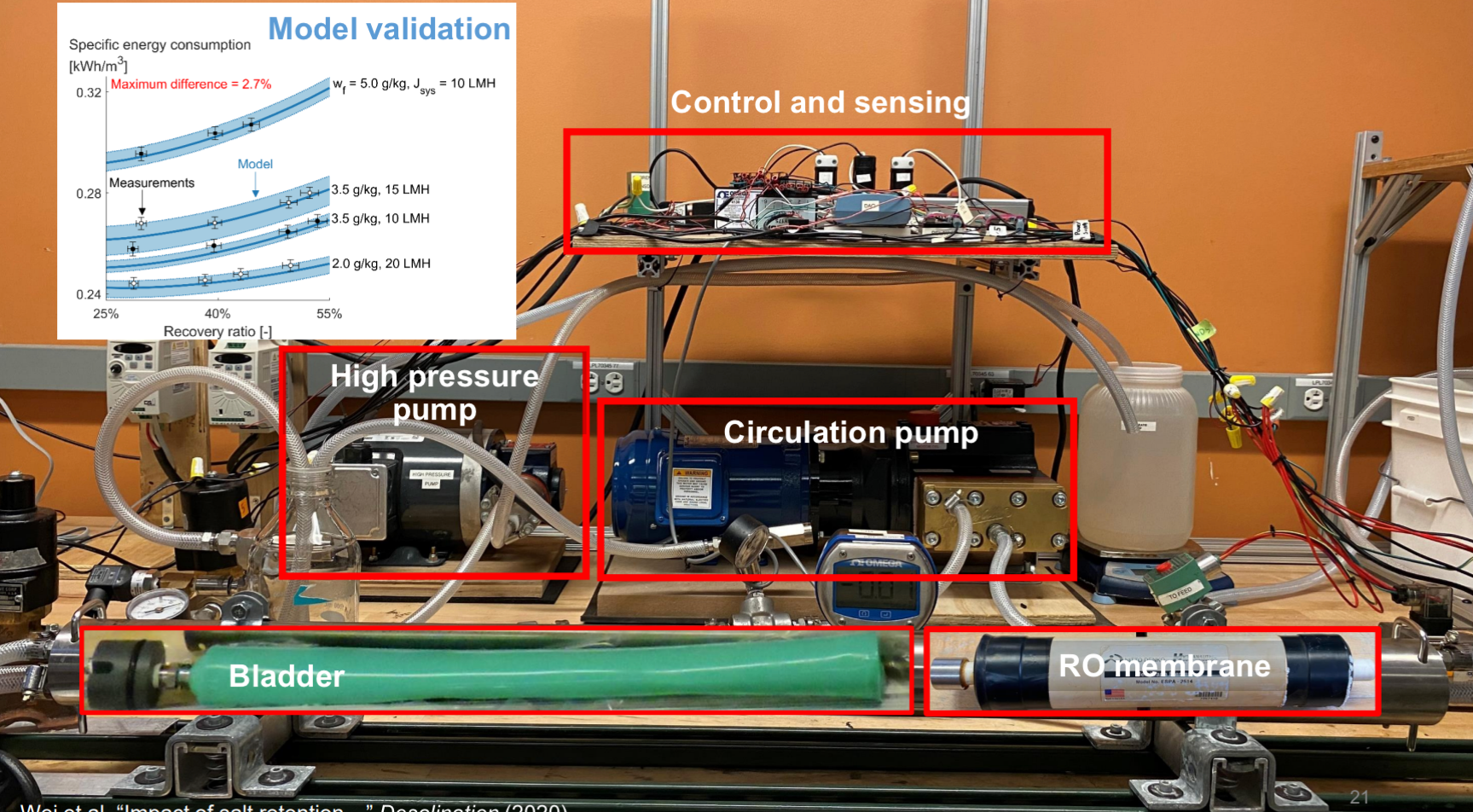 This bench-scale prototype was developed by the Lienhard Research Group
Some components (circulation pump, pressure transmitter, amongst others) from this proof of concept have been re-used for the MWLC and PUC prototypes.
Feed
2-5 g/kg (lab-grade NaCl)
Recovery
up to 65%
Membrane
Hydranautics

ESPA

2514
Membrane array
1 element